Marshawn Lynch's retirement announcement wasn't classy, but it was perfect
Two thoughts on the timing of Marshawn Lynch's retirement announcement.
The first: It wasn't classy.
When the biggest sporting event in the country is in the final quarter of a one-score game, tweeting to the world that you're hanging 'em up isn't charming or eccentric — it's self-serving. It essentially was Lynch saying, "Hey, 110 million people watching the Broncos and Panthers. Look at me instead!"
Marshawn Lynch leaves behind a legacy like no other with Seahawks
At the end of the Super Bowl loss against the Patriots, Marshawn Lynch did four things that captured his career with the Seahawks:
1. He rushed onto the field after his defensive teammates got into a fight.
2. He headed to the locker room with 18 seconds left in the game.
3. He dressed quickly before the posse of reporters caught up with him.
4. And when asked if he was surprised he didn't get the ball from the 1-yard line, he shot back to the NFL Network as he left the stadium, "No, because football is a team sport."
Marshawn Lynch's top 10 moments with the Seahawks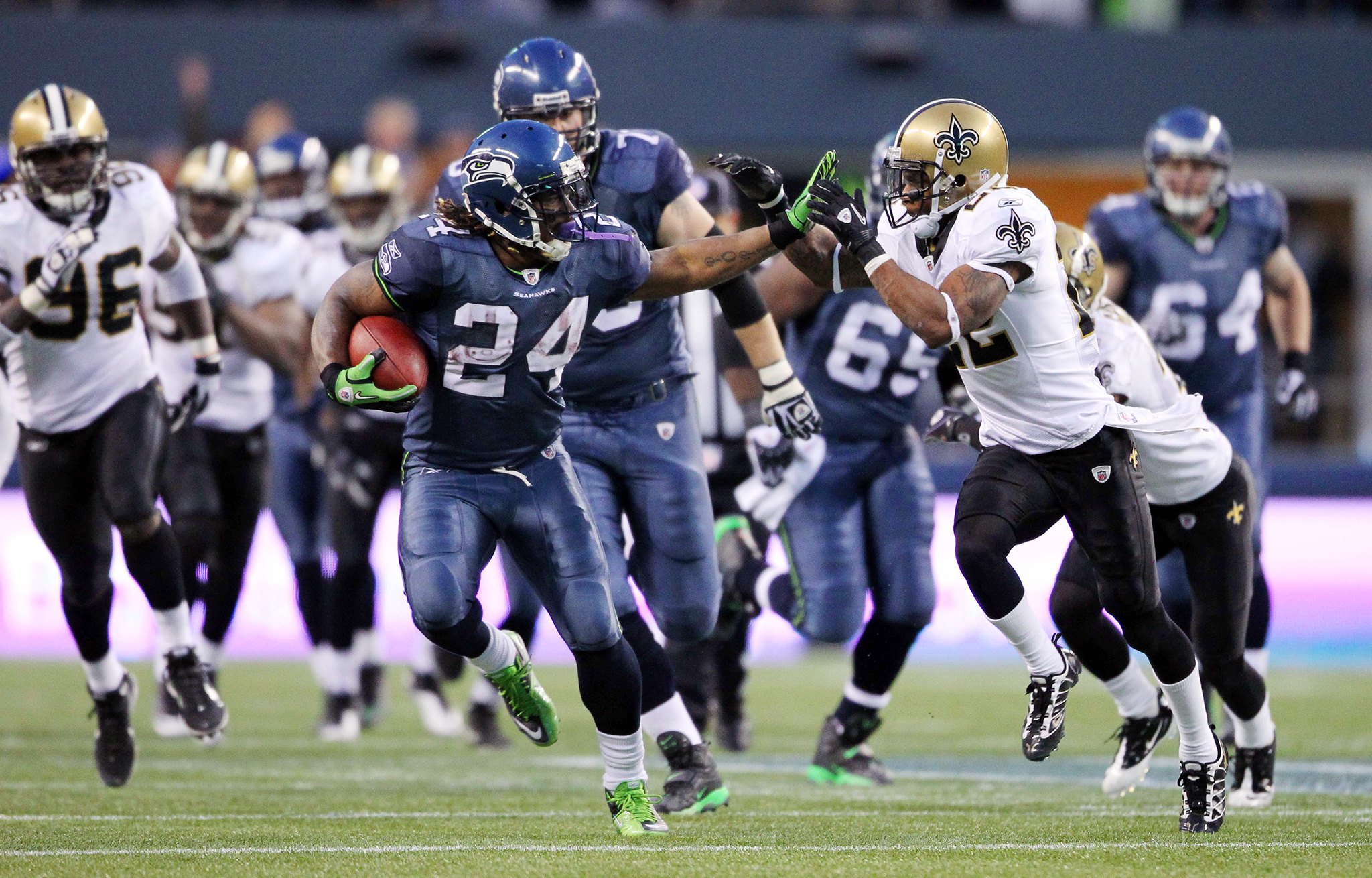 Much like he was unique off the field, Marshawn Lynch brought a one-of-a-kind blend of power and speed to the football field in his time with the Seahawks. His combination of brute force and nimbleness brought forth some of the most impressive runs in NFL history, and we were all lucky enough to witness them. Here is a look back at 10 of Beast Mode's finest runs in Seattle.