WSU Cougars QB Luke Falk reflects on season and Midnight Maneuvers
Washington State quarterback Luke Falk took a break from Midnight Maneuvers on Wednesday night and hopped a quick flight to Seattle with his girlfriend, WSU track and field athlete Mallori Lindberg, to attend the MTR Western Sports Star Awards at the Paramount Theater.
Will Seahawks coach Pete Carroll sign an extension this offseason?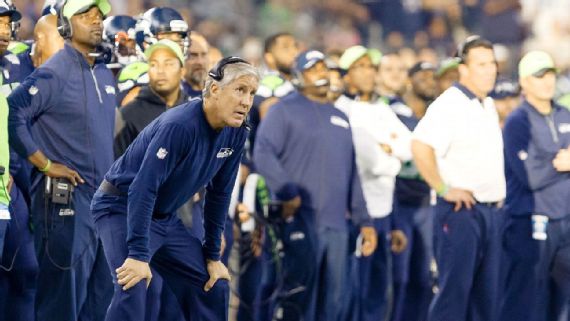 For those unfamiliar, PCJS refers to the duo of coach Pete Carroll and general manager John Schneider. For today's purposes, let's just focus on Carroll.
After the season ended last month, he was asked if he's looking to get something done with his contract this offseason, considering Carroll's in the final year of his deal.
"I'm in great shape," Carroll said. "Thanks for asking."